Passion for Sports
Worldwide delivery
Call us: +31 416 652 803


Features and benefits
- Responsive Bounce midsole
- Court Performance System outsole
- Lightweight mesh upper

Size recommendation
Order at least 1 size bigger than your regular shoe size. The adidas Novaflight are generally smaller.
With the adidas Novaflight, flying takes on a totally new meaning. The lightweight mesh upper secures your foot with every take-off and landing, it lets you dominate every jump. The responsive Bounce midsole is tuned for vertical jumps and landings and the non-slip outsole with multi-directional traction keeps you agile on the ground. Flattened edges and multi-directional grip allow you to move responsively in a way that feels very natural.
Size Chart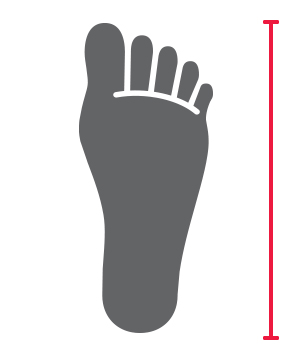 Choose the right size
Doubt about the right size? No problem at all! The size chart below can be used as a guideline for choosing the right shoe size.
The best time to measure your feet is at the end of the day. Because of the warmth and movement your foot swells a bit during the day.
Do you fall exactly between two sizes? Then we advise you to always choose the bigger size. If this size turns out to be too big, you can always return the shoes free of charge!
| Lengte hiel-teen in CM | EU maat | UK maat | US Heren |
| --- | --- | --- | --- |
| 22.1 | 36 | 3.5 | 4 |
| 22.5 | 36(2/3) | 4 | 4.5 |
| 22.9 | 37(1/3) | 4.5 | 5 |
| 23.3 | 38 | 5 | 5.5 |
| 23.8 | 38(2/3) | 5.5 | 6 |
| 24.2 | 39(1/3) | 6 | 6.5 |
| 24.6 | 40 | 6.5 | 7 |
| 25 | 40(2/3) | 7 | 7.5 |
| 25.5 | 41(1/3) | 7.5 | 8 |
| 25.9 | 42 | 8 | 8.5 |
| 26.3 | 42(2/3) | 8.5 | 9 |
| 26.7 | 43(1/3) | 9 | 9.5 |
| 27.1 | 44 | 9.5 | 10 |
| 27.6 | 44(2/3) | 10 | 10.5 |
| 28 | 45(1/3) | 10.5 | 11 |
| 28.4 | 46 | 11 | 11.5 |
| 28.8 | 46(2/3) | 11.5 | 12 |
| 29.3 | 47(1/3) | 12 | 12.5 |
| 29.7 | 48 | 12.5 | 13 |
| 30.1 | 48(2/3) | 13 | 13.5 |
| 30.5 | 49(1/3) | 13.4 | 14 |
| 31 | 50 | 14 | 14.5 |
| 31.4 | 50(2/3) | 14.5 | 15 |