Passion for Sports
Worldwide delivery
Call us: +31 416 652 803
Belangrijkste kenmerken:
Productlijn: Entrada
Pasvorm: Normale pasvorm
Detail: Lange ritssluiting; opstaande kraag
Materiaal: 100% gerecycled polyester
De adidas Entrada 22 Light Jacke is afkomstig uit de Entrada kledingcollectie van adidas. Deze collectie bevat moderne teamkleding dat is ontworpen voor spelers van elk niveau. De kleding zorgt voor uitstekende ventilatie en is gemaakt van veel duurzame materialen. Het jack heeft een Normale pasvorm en is afgewerkt met het adidas logo.
Blijf behaaglijk terwijl je je club aanmoedigt. Dit adidas voetbaljack is zacht en licht, zodat je vanaf de zijlijn comfortabel toe kunt kijken zonder het koud te krijgen. In de voorzakken met rits berg je handig je portemonnee en sleutels op. Dit product, gemaakt met een reeks gerecyclede materialen en ten minste 60% aan hergebruikte grondstoffen, vertegenwoordigt slechts één van onze oplossingen om te helpen een einde te maken aan plastic afval.
Size Chart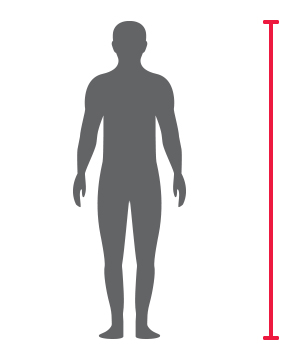 Choose the right size
Doubt about the right size? No problem at all! The size chart below can be used as a guideline for choosing the right clothing size.
Always measure the chest and hip circumference at the widest point. The size of the waist you can measure at the narrowest point
If the size is not quite right, you can always return the clothes free of charge!
| Size | Chest in cm | Waist in cm | Hip in cm | Inseam in cm |
| --- | --- | --- | --- | --- |
| XS | 83-86 | 71-74 | 82-85 | 81 |
| S | 87-92 | 75-80 | 86-91 | 81.5 |
| M | 93-100 | 81-88 | 92-99 | 82 |
| L | 101-108 | 89-96 | 100-107 | 82.5 |
| XL | 109-118 | 97-106 | 108-116 | 83 |
| XXL | 119-130 | 107-119 | 117-125 | 82.5 |
| 3XL | 131-142 | 120-132 | 126-135 | 82 |