Passion for Sports
Worldwide delivery
Call us: +31 416 652 803


Features and benefits:
- Outsole with 360 Grip grid pattern and rounded edges for increased grip
- Stable, grippy feel
- Flexible Bounce midsole for even more cushioning

Please note! This shoe runs small. Due to returns, we recommend ordering one size larger. (For example, order 40 2/3 if you normally wear a size 40.)
The adidas Forcebounce 2.0 is the updated shoe based on the adidas Forcebounce. The lightweight indoor shoe has a mesh upper and soft interior which ensures ultimate comfort on the foot. Responsive cushioning and an outsole with rounded edges ensure good flow on every training session and match. The design of the indoor shoe characterises the adidas brand, the familiar stripes and beautiful colours create a stylish coloured design.
Size Chart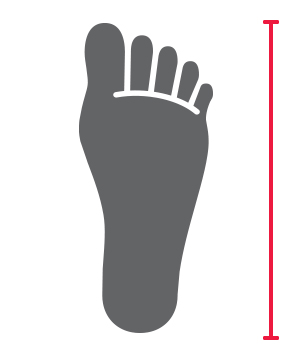 Choose the right size
Doubt about the right size? No problem at all! The size chart below can be used as a guideline for choosing the right shoe size.
The best time to measure your feet is at the end of the day. Because of the warmth and movement your foot swells a bit during the day.
Do you fall exactly between two sizes? Then we advise you to always choose the bigger size. If this size turns out to be too big, you can always return the shoes free of charge!
Length heel-toe in CM
EU size
UK size
US Women
22.1
36
3.5
5
22.5
36(2/3)
4
5.5
22.9
37(1/3)
4.5
6
23.3
38
5
6.5
23.8
38(2/3)
5.5
7
24.2
39(1/3)
6
7.5
24.6
40
6.5
8
25
40(2/3)
7
8.5
25.5
41(1/3)
7.5
9
25.9
42
8
9.5
26.3
42(2/3)
8.5
10
26.7
43(1/3)
9
10.5
27.1
44
9.5
11
27.6
44(2/3)
10
11.5
28
45(1/3)
10.5
12
28.4
46
11
12.5
28.8
46(2/3)
11.5
13
29.3
47(1/3)
12
13.5
29.7
48
12.5
14
30.1
48(2/3)
13
14.5
30.5
49(1/3)
13.4
15
31
50
14
15.5
31.4
50(2/3)
14.5