Passion for Sports
Worldwide delivery
Call us: +31 416 652 803
Unfortunately, this product is no longer available.


The curved shape in the heel ensures a smooth movement when pushing off, which means you lose less power at the onset of your jump. This allows you to jump up to 3% higher (up to 2cm) than with a normal indoor shoe.

Features and benefits:
- Absolute top model from ASICS
- Jump higher than ever before with innovative technology
- Flytefoam Propel technology in the midsole for responsive suspension
- Trusstic System technology gives the shoe more resilience when pushing off
The ASICS Metarise is sure to take your game to the next level! This unique premium shoe from the Japanese sports brand will make you jump higher, react faster and experience unique stability without losing power. The Metarise offers excellent support in the upper due to the Mono-Sock technology, which ensures a comfortable fit. In addition, the Dynawrap support gives you more stability during quick movements.
Size Chart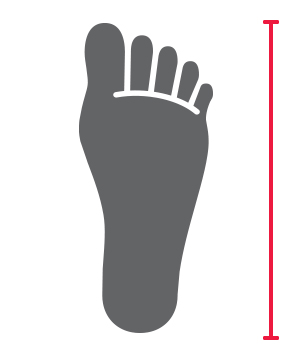 Choose the right size
Doubt about the right size? No problem at all! The size chart below can be used as a guideline for choosing the right shoe size.
The best time to measure your feet is at the end of the day. Because of the warmth and movement your foot swells a bit during the day.
Do you fall exactly between two sizes? Then we advise you to always choose the bigger size. If this size turns out to be too big, you can always return the shoes free of charge!
| Length heel-toe in CM | EU size | UK size | US Men |
| --- | --- | --- | --- |
| 22.5 | 36 | 3 | 4 |
| 23 | 37 | 3.5 | 4.5 |
| 23.5 | 37.5 | 4 | 5 |
| 24 | 38 | 4.5 | 5.5 |
| 24.5 | 39 | 5 | 6 |
| 25 | 39.5 | 5.5 | 6.5 |
| 25.25 | 40 | 6 | 7 |
| 25.5 | 40.5 | 6.5 | 7.5 |
| 26 | 41.5 | 7 | 8 |
| 26.5 | 42 | 7.5 | 8.5 |
| 27 | 42.5 | 8 | 9 |
| 27.5 | 43.5 | 8.5 | 9.5 |
| 28 | 44 | 9 | 10 |
| 28.25 | 44.5 | 9.5 | 10.5 |
| 28.5 | 45 | 10 | 11 |
| 29 | 46 | 10.5 | 11.5 |
| 29.5 | 46.5 | 11 | 12 |
| 30 | 47 | 11.5 | 12.5 |
| 30.5 | 48 | 12 | 13 |
| 31 | 49 | 13 | 14 |
| 32 | 50.5 | 14 | 15 |
| 33 | 51.5 | 15 | 16 |