Passion for Sports
Worldwide delivery
Call us: +31 416 652 803
Hummel Go Cotton Polo Men
Unfortunately, this product is no longer available.


Features and benefits
- Collar with buttons
- Polo in classic style
- Sporty chevrons on the sleeves
- Printed logo on the chest
- Material: 100% cotton
The classic Hummel Go Cotton Polo with button closure is perfect for streetwear and sportswear. The Hummel Chevrons and a printed chest logo provide a sporty look.
Size Chart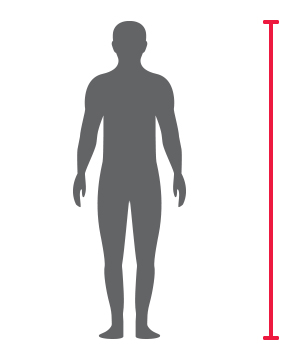 Choose the right size
Doubt about the right size? No problem at all! The size chart below can be used as a guideline for choosing the right clothing size.
Always measure the chest and hip circumference at the widest point. You can measure the size of the waist at the narrowest point
If the size is not quite right, you can always return the clothes free of charge.
| Size | Chest in cm | Waist in cm | Hip in cm |
| --- | --- | --- | --- |
| S | 91-94 | 79-83 | 82-86 |
| M | 95-99 | 84-88 | 87-91 |
| L | 100-105 | 88-92 | 92-96 |
| XL | 106-111 | 93-98 | 97-112 |
| 2XL | 112-118 | 99-105 | 113-119 |
| 3XL | 119-126 | 106-113 | 120-127 |