Passion for Sports
Worldwide delivery
Call us: +31 416 652 803


Features and benefits:
- Material: 75% cotton and 25% polyester
- Adjustable hood
- Chevrons on the sleeve
The Hummel Move Grid Cotton Hoodie is fit for any athletic look! The cotton blend used to make this hoodie provides a breathable and durable jersey that is soft to the touch. Thanks in part to the amount of freedom of movement, the hoodie offers high comfort and is suitable for any athletic activity. The hood is adjustable with the drawstrings.
Size Chart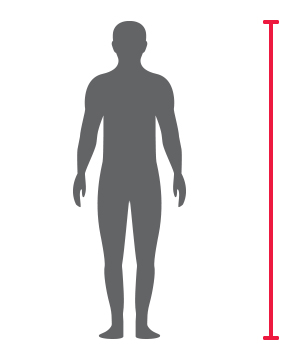 Choose the right size
Doubt about the right size? No problem at all! The size chart below can be used as a guideline for choosing the right clothing size.
Always measure the chest and hip circumference at the widest point. You can measure the size of the waist at the narrowest point
If the size is not quite right, you can always return the clothes free of charge.
| Size | Chest in cm | Waist in cm | Hip in cm |
| --- | --- | --- | --- |
| S | 91-94 | 79-83 | 82-86 |
| M | 95-99 | 84-88 | 87-91 |
| L | 100-105 | 88-92 | 92-96 |
| XL | 106-111 | 93-98 | 97-112 |
| 2XL | 112-118 | 99-105 | 113-119 |
| 3XL | 119-126 | 106-113 | 120-127 |