Passion for Sports
Worldwide delivery
Call us: +31 416 652 803


Features and Benefits:
- Lightweight shoe
- MIZUNO ENERZY for energy return
- Round heel for smooth movements
- Excellent flexibility in the forefoot
Push your limits with the Mizuno Wave Lightning Z7! This iconic lightweight shoe is designed to provide a comfortable fit, soft cushioning and flexibility. The familiar Wave plate and a pinch of MIZUNO ENERZY provide a dynamic stride where you recover energy. This allows you to accelerate in an unprecedented way to beat all your opponents. The round heel ensures smooth and comfortable movements in all directions. This round heel combined with the grooves in the forefoot provide excellent flexibility allowing you to easily change direction and be quick on your feet with your actions.
Size Chart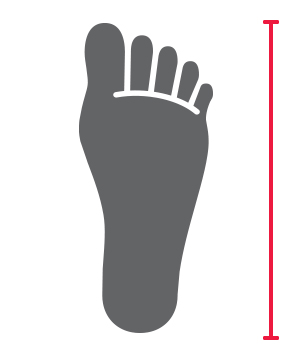 Choose the right size
Doubt about the right size? No problem at all! The size chart below can be used as a guideline for choosing the right shoe size.
The best time to measure your feet is at the end of the day. Because of the warmth and movement your foot swells a bit during the day.
Do you fall exactly between two sizes? Then we advise you to always choose the bigger size. If this size turns out to be too big, you can always return the shoes free of charge!
| Length heel toe in CM | EU size | UK size |
| --- | --- | --- |
| 22.5 | 36 | 3.5 |
| 23 | 36.5 | 4.0 |
| 23.5 | 37 | 4.5 |
| 24 | 38 | 5 |
| 24.5 | 38.5 | 5.5 |
| 25 | 39 | 6 |
| 25.5 | 40 | 6.5 |
| 26 | 40.5 | 7 |
| 26.5 | 41 | 7.5 |
| 27 | 42 | 8 |
| 27.5 | 42.5 | 8.5 |
| 28 | 43 | 9 |
| 28.5 | 44 | 9.5 |
| 29 | 44.5 | 10 |
| 29.5 | 45 | 10.5 |
| 30 | 46 | 11 |
| 30.5 | 46.5 | 11.5 |
| 31 | 47 | 12 |
| 31.5 | 48 | 12.5 |
| 32 | 48.5 | 13 |
| 32.5 | 49.5 | 13.5 |
| 33 | 50 | 14 |
| 33.5 | 50.5 | 14.5 |
| 34 | 51 | 15 |