Passion for Sports
Worldwide delivery
Call us: +31 416 652 803


Product Features:
- Asymmetrical tongue and laces for more support and less energy loss
- Robust and durable material
- Versatile sole provides a good grip in the hall.
The Nike Hyperspeed Court gives you everything a good athletic shoe should. Whether you make a lot of quick, short movements or constantly jump and land high, these shoes give your feet support and even more energy. Thanks to the special upper material, the shoe is especially durable, so not only you, but also your shoes will last even longer.
Size Chart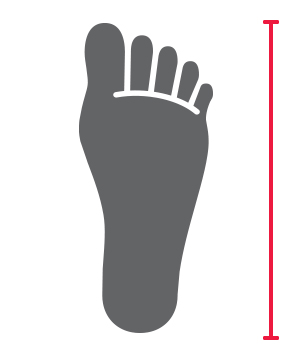 Choose the right size
Doubt about the right size? No problem at all! The size chart below can be used as a guideline for choosing the right shoe size.
The best time to measure your feet is at the end of the day. Because of the warmth and movement your foot swells a bit during the day.
Do you fall exactly between two sizes? Then we advise you to always choose the bigger size. If this size turns out to be too big, you can always return the shoes free of charge!
| Length heel-toe in CM | EU size | UK size | US Men |
| --- | --- | --- | --- |
| 22.5 | 36 | 3 | 4 |
| 23 | 37 | 3.5 | 4.5 |
| 23.5 | 37.5 | 4 | 5 |
| 24 | 38 | 4.5 | 5.5 |
| 24.5 | 39 | 5 | 6 |
| 25 | 39.5 | 5.5 | 6.5 |
| 25.25 | 40 | 6 | 7 |
| 25.5 | 40.5 | 6.5 | 7.5 |
| 26 | 41.5 | 7 | 8 |
| 26.5 | 42 | 7.5 | 8.5 |
| 27 | 42.5 | 8 | 9 |
| 27.5 | 43.5 | 8.5 | 9.5 |
| 28 | 44 | 9 | 10 |
| 28.25 | 44.5 | 9.5 | 10.5 |
| 28.5 | 45 | 10 | 11 |
| 29 | 46 | 10.5 | 11.5 |
| 29.5 | 46.5 | 11 | 12 |
| 30 | 47 | 11.5 | 12.5 |
| 30.5 | 48 | 12 | 13 |
| 31 | 49 | 13 | 14 |
| 32 | 50.5 | 14 | 15 |
| 33 | 51.5 | 15 | 16 |