Passion for Sports
Worldwide delivery
Call us: +31 416 652 803


Kenmerken en voordelen:
- Materiaal: 100% polyester
- Lange mouwen
- Standaard pasvorm voor optimale bewegingsvrijheid
- Ronde hals
De Nike Team Handball Court collectie is er ook voor onze kanjers tussen de palen! Met het Goalkeeper shirt voor heren ervaar jij het optimale comfort terwijl je alle ballen uit het doel houdt. Deze longsleeve top heeft een standaard pasvorm, een ronde hals en voelt zacht aan.
Size Chart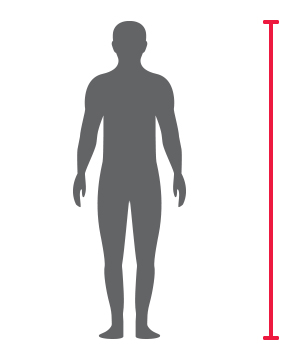 Choose the right size
Doubt about the right size? No problem at all! The size chart below can be used as a guideline for choosing the right clothing size.
Always measure the chest and hip circumference at the widest point. You can measure the size of the waist at the narrowest point
If the size is not quite right, you can always return the clothes free of charge.
| Size | Chest in cm | Waist in cm | Hip in cm |
| --- | --- | --- | --- |
| S | 88-96 | 73-81 | 88-96 |
| M | 96-104 | 81-89 | 96-104 |
| L | 104-112 | 89-97 | 104-112 |
| XL | 112–124 | 97-109 | 112-120 |
| 2XL | 124-136 | 109-121 | 120-128 |
| 3XL | 136-148 | 121-133 | 128-136 |