Passion for Sports
Worldwide delivery
Call us: +31 416 652 803
SG Flensburg-Handewitt 23/24 Home Jersey


Kenmerken en voordelen:
- Normale pasvorm
- Sneldrogende materialen
- Lichtgewicht
- Thuisshirt
Dit is het officiële thuisshirt van SG Flensburg-Handewitt voor het seizoen 2023-2024. Het comfortabele shirt heeft een normale pasvorm en is voorzien van de officiële sponsorlogo's en clublogo's.
Size Chart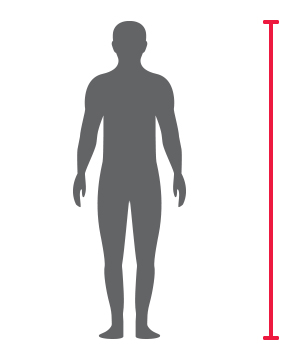 Choose the right size
Doubt about the right size? No problem at all! The size chart below can be used as a guideline for choosing the right clothing size.
Always measure the chest and hip circumference at the widest point. You can measure the size of the waist at the narrowest point
If the size is not quite right, you can always return the clothes free of charge.
| Size | Chest in cm | Waist in cm | Hip in cm |
| --- | --- | --- | --- |
| S | 91-94 | 79-83 | 82-86 |
| M | 95-99 | 84-88 | 87-91 |
| L | 100-105 | 88-92 | 92-96 |
| XL | 106-111 | 93-98 | 97-112 |
| 2XL | 112-118 | 99-105 | 113-119 |
| 3XL | 119-126 | 106-113 | 120-127 |